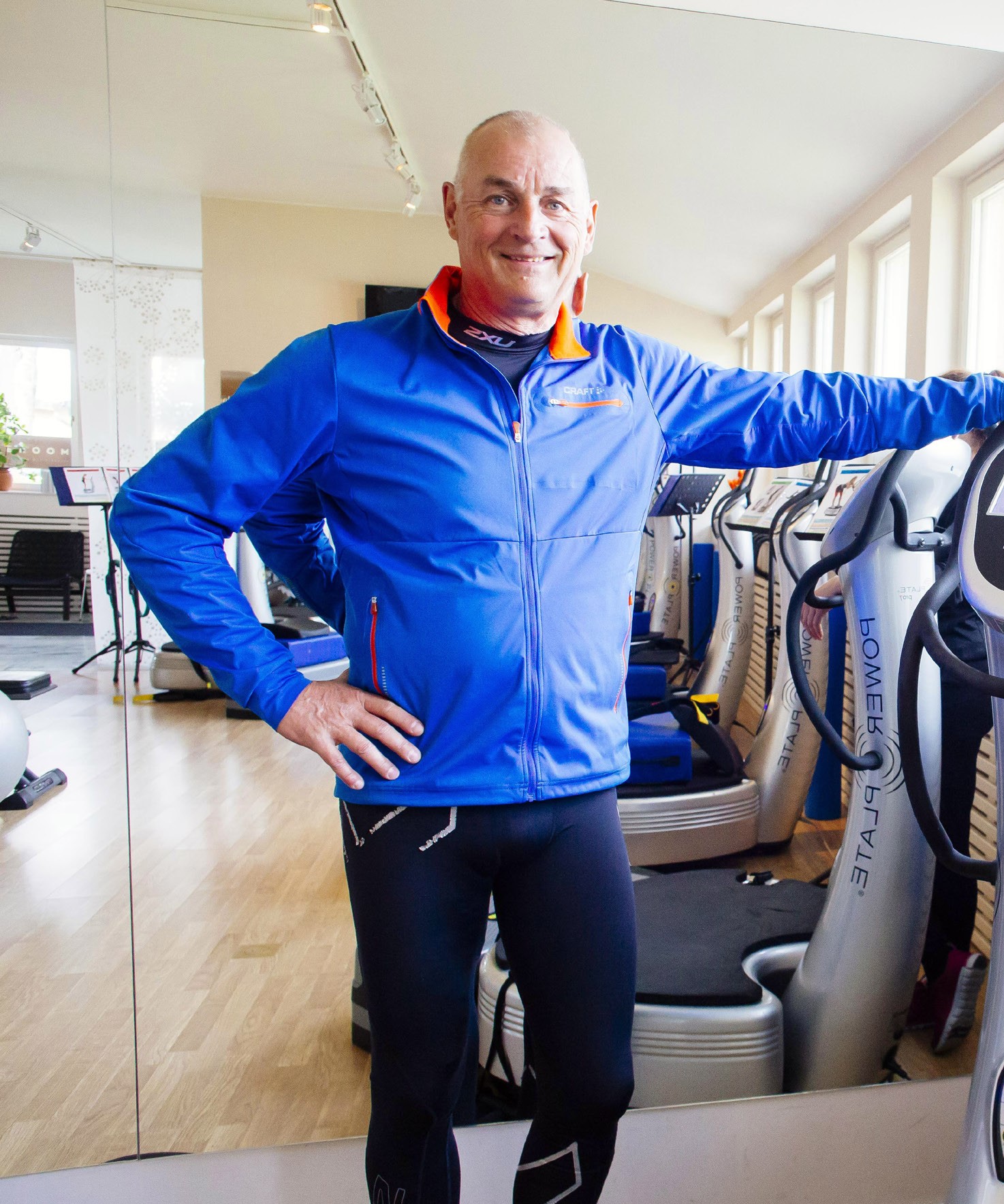 Staffan Göransson
VD
Worked and used Power Plate for about 10 years. Certified master trainer since 2010 in two rounds.
HOW WE STARTED
Power Plate is the world market leader in vibration training with over 20 years of experience in developing and producing vibration equipment.
Office and showroom on Vendevägen 15, Djursholm. We work with vibrations from three aspects; Whole body vibrations, targeted vibrations and focused vibrations.

Whole body vibrations Using our vibrating platforms.
Targeted vibrations Through our massage products.
Focused vibration Through Power Plate, our bicycle demolished with vibrating pedals (launched Nov 2022).
Thr Training Health & Rehab is an exclusive distributor of the entire Power Plates range in Sweden and Norway.
For us, it started with Staffan Göransson, founder of THR Träning Hälsa & Rehab AB, more than 15 years ago having problems with radiation to the right arm due to, as it turned out, wear and tear in the neck. Staffan then worked as a consultant in business development with leadership, sales and team development as a specialty. With a background of military service attack divers, all-round athletes and avid golfers, this was very frustrating.
After reading about the Power Plate in the Swedish Golf magazine, he tested and bought a Power Plate. Two months later, the back and neck problems had disappeared. "I felt, and started to perform, as if I was 20 years younger and thought that the world must get to know this." Said and done. After 25 years in business development, it was time to try something new. Staffan started a Power Plate center "Viberoom" in Djursholm outside Stockholm, which still today helps people reach their training and health goals.
With experience in the field since 2006, THR Träning Hälsa & Rehab AB also holds the exclusive distribution right of PHS Performance Health Systems LTD's entire range since 2014. Today, the solutions are marketed and sold to everything from Elite, Gym/Fitness, Rehab, Companies and Individuals.
Our mission is to let people take part in the fantastic effects that using the right vibrations in the right way gives, so that people can feel better and perform better in all phases of life.